Reliable and Efficient. The Bria Softphone.
Powerful call control features, efficient call management and reliable intergrations and APIs are just a few of the features that the Bria softphone has to offer. Integrate contacts from different sources and allows users to manage calls from one easy-to-use interface.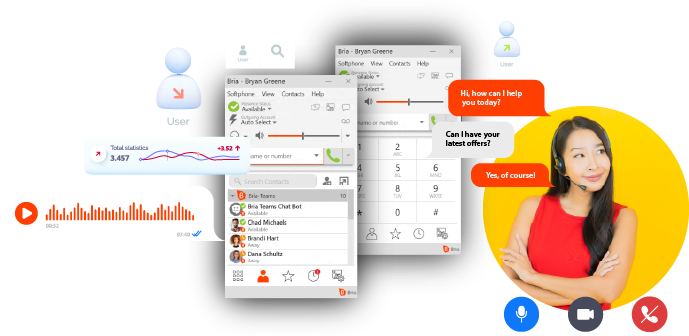 Google and Microsoft Outlook, as well as iOS and Android contacts are all synced into one softphone. Customize your softphone with the desktop API (Paid version only).
Integrate the Bria softphone with your exiting PBX. Users can access their extension, address book and video conference from anywhere they are – enabling remote working.
Download the softphone Mac, Windows, iOS or Android) and sign in using your credentials. With cloud provisioning deployment time is simplified and shortened.