Boost Customer Retention with Robust Contact Center Software: mConnect
mConnect's contact center software allows you to unify all your digital communications platforms into a single platform. Boost agents' productivity and customer retention and make the most out of your agents' time by enabling them to log into one contact center software for all communications channels.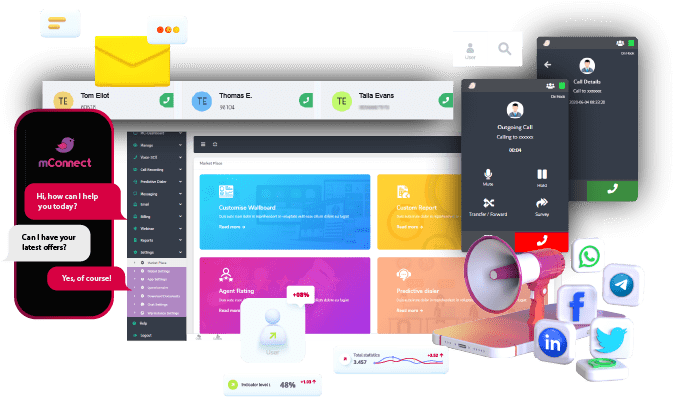 Don't waste your team's time and efforts by providing them with the right contact center software to perform their tasks efficiently and accurately.
Contact center software to unify all communications
Manage all your customer interactions from a single interface with mConnect's contact center software, accessible from wherever you are and on any device.
Integrate with existing apps
This contact center software has the ability to integrate with existing applications and systems to offer a more holistic approach to customer service.