Your Customized Softphone: Mr. VoIP
Your communications needs are not the same as any other business. You need a customized solution and Mr. VoIP are known for their customization features. Apart from many other customization options and APIs, Mr. VoIP also offers a customized softphone.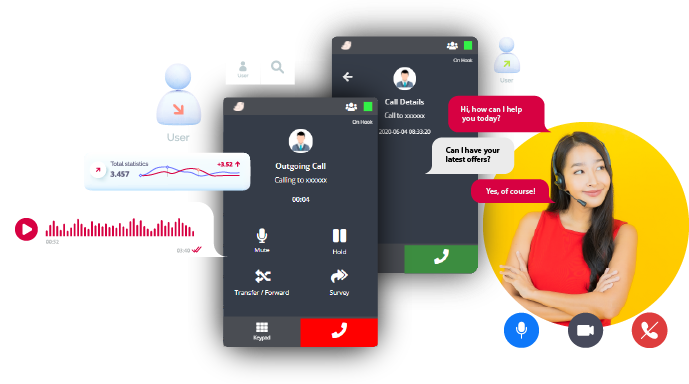 The softphone is end-to-end encrypted and compatible with the latest SIP standards, therefore, ensuring that all data is secure and safe.
You need something specific for you teams. Experts in the development of custom softphones Mr. VoIP will ensure your team's productivity will skyrocket.
Calls, chat, video, voicemail and more are all included. Sync your contact database, outlook or Mac address books. Available for Windows, Mac, iOS and Android devices.